The Himalayas are spread over five countries: India, Nepal, Bhutan, China (Tibet), and Pakistan, with the first three countries having sovereignty over most of the range. India is blessed with the best trekking trails in the entire world. The landscapes are breathtaking and will definitely leave you in awe. The Indian trails are like magic, they look like a dream world, the charming meadows, bountiful oak tree forests, quaint tribal villages, hidden waterfalls, rivers, lakes they all make it so majestic. Now lets just take a look at some of the best trails in India.
1. Singalila Kanchenjunga Trek, Sikkim Himalaya –
Altitude: 4940 mts
Duration: 20 Days
Season: Mid March to May, September to October
Grade: Moderate to Challenging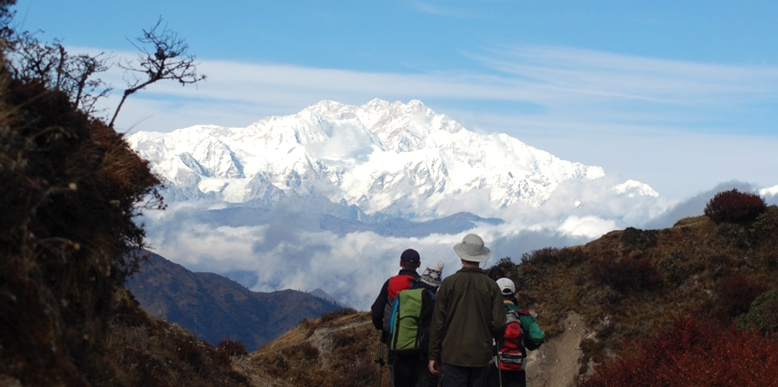 The Singalila range demarcates the western borders of Sikkim and Darjeeling with Nepal. During this trek one will be able to witness and enjoy the Mountains, passes and range of both India (Sikkim) and Nepal. From the Singalila Ridge, one can see a huge vista of peaks stretching for 700 kilometers. The Singalila Ridge, near Darjeeling, offers outstanding view of Kanchenjunga- world's third highest peak. Singalila trek is for the trekkers who love to be with Nature for longer period. The trek starts from Uttarey and Ends up at Yuksam or can be done vise versa.
2. Nanda Devi East Base Camp and Milam Glacier Trek, Uttarakhand Himalaya –
Altitude: 4670 mts
Duration: 18 Days
Season: May to Mid October
Grade: Moderate to Challenging
Nanda Devi, India's second highest mountain is approached through the Rishi Ganga gorge, one of the deepest in the world. This trek trails the Gori Ganga ravine to the village of Milam and then goes to the East Base Camp of Nanda Devi. It has a very diverse flora and is the habitat of several endangered mammals, among them the snow leopard, Himalayan musk deer and bharal. The trek begins from Munsiyari that offers excellent views of the Panchachuli peaks and then passes through the Ramganga and Saryu valleys.
3. Zanskar Frozen River Trek or Chadar Trek, Ladakh Himalaya –
Altitude: 3850 mts
Duration: 13 Days
Season: Mid January to February
Grade: Moderate to Challenging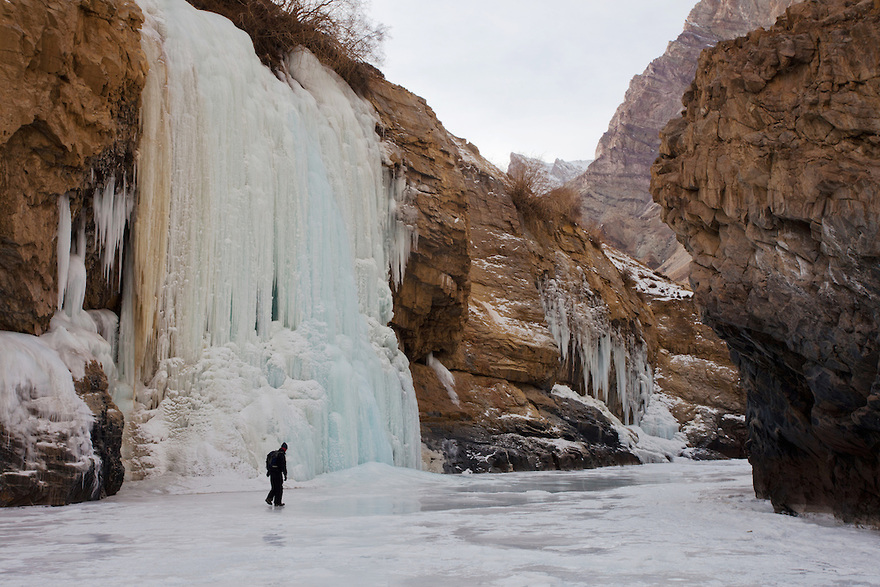 The Chadar Trek is the frozen Zanskar River which provides an access route to the Zanskar Valley and is used as a trail by locals and tourists during the winters. Chadar trek is one of the most thrilling and adventurous trek in India which covers the distance of approximately 105 km on foot, an average trekker completes a distance of 15-17 km each day. The best time to do the Chadar trek is January to February, when the temperature during the winters drops sometimes to -30 to -35 degrees which makes the Zanskar Lake look like a mesmerizing crystal lake.
4. Tarsar Marsar LakesTrek, Kashmir Himalaya –
Altitude: 4130 mts
Duration: 7 Days
Season: July to August
Grade: Moderate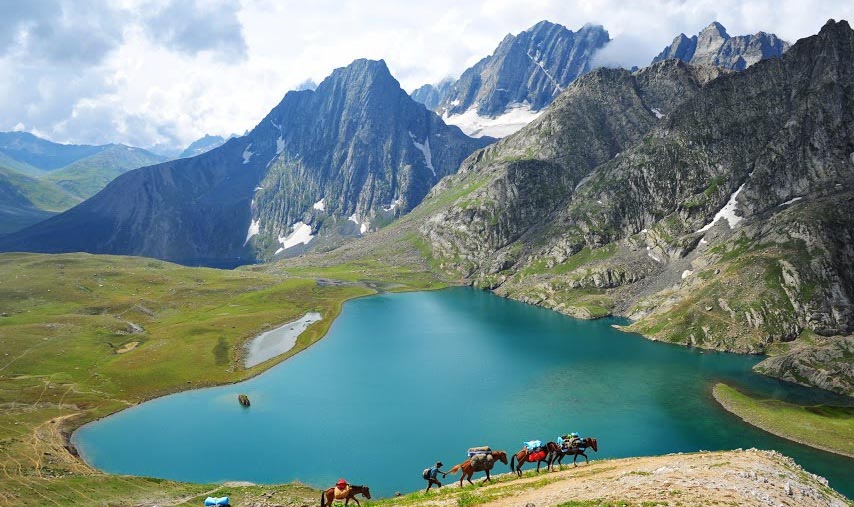 The most mesmerising trek you will ever come across. The Tarsar Lake and Marsar lake are almond-shaped, oligotrophic alpine lakes situated in the Kashmir Valley, specifically in Aru, Anantnag district, Jammu and Kashmir, India. The lakes are separated by a mountain with a minimum peak elevation of 4,000 metres (13,000 ft). During winters, the Lakes remain frozen, it remains covered by heavy snow. The large pieces of ice floats in the lake even in summers. The basin of the lake is surrounded by a sheet of alpine flowers. This trek is not to be missed.
5. Markha valley trek, Ladakh Himalaya –
Altitude: 5150 mts
Duration: 12 Days
Season: Mid June to Mid October
Grade: Moderate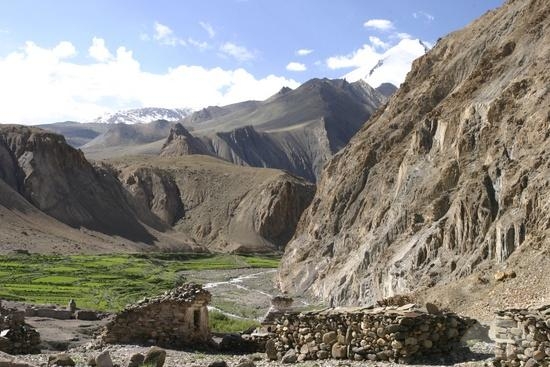 Markha Valley is one of the most famous treks of Ladakh Region. It is an amazing trip to get introduced with magical and remote Buddhist Kingdom of Ladakh. While trekking on through this trek tourist passes through beautiful Buddhist Monasteries, Mountain Villages, High altitude pastures of Nimaling and High altitude peak Kangyatse. The shortest way of doing this trek is to start from Chilling Village and end the trek at Shang Sumdo village.