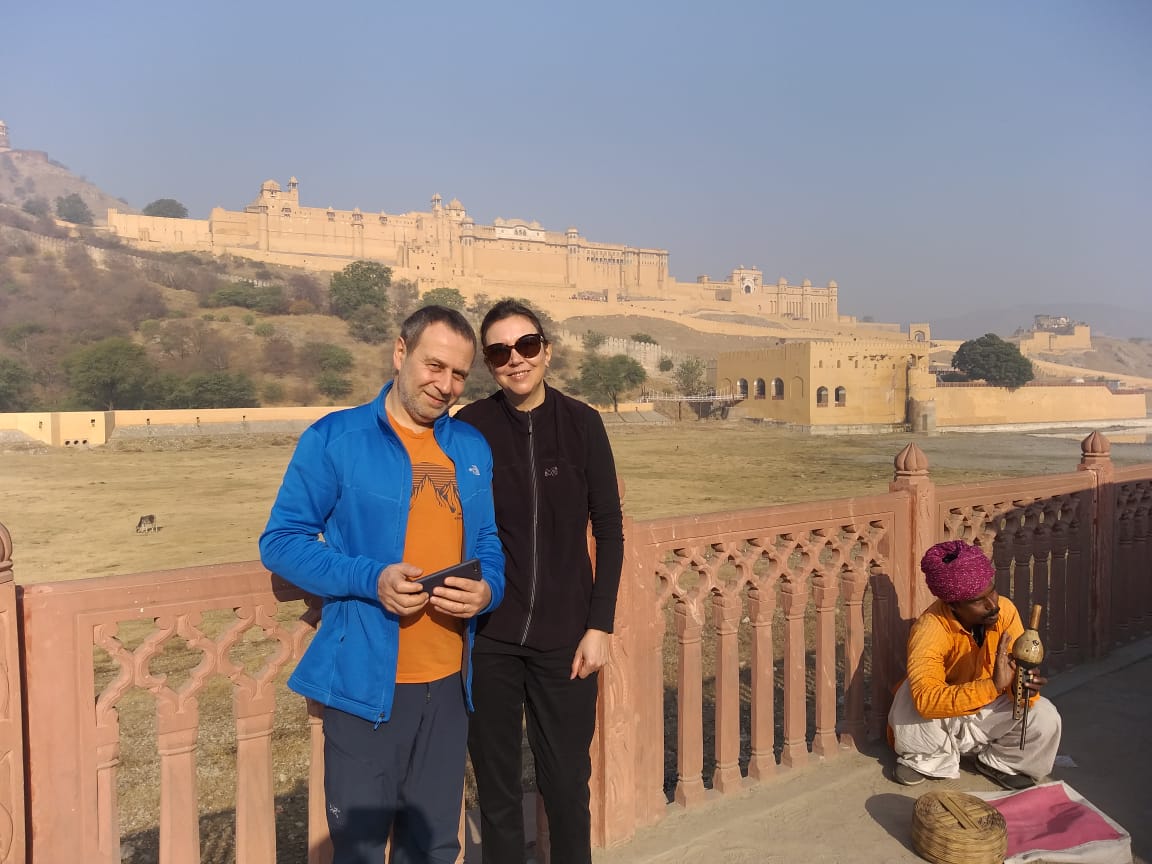 Sergey Izraylevich
France
Perfectly organised tour
In December 2018 I made a trip to India's golden triangle and two national parks. It was a custom-made private tour for two people. Himanshu was involved in the scheduling of this tour from the very beginning of this project. All his advice and recommendations were very helpful and allowed escaping many potential problems and pitfalls.

As it was our first time in India we had a lot of worries, but Himanshu spoke with me many times by Skype and Whatsup, responded patiently to all questions, and made many very helpful recommendations. When arrived in New Delhi, we were met by a very good driver with flowers who escorted us to the hotel. Afterward, the drivers changed many times throughout our itinerary, but all of them were just perfect, helpful, and did their best to fulfill all our needs.

All attractions and activities selected by Himanshu were really worth visiting. Furthermore, the guides were perfectly selected - they did all efforts to show each site in the best way and – what is quite important in India - to avoid waiting in queues. During all our stay Himanshu was always available to respond to all our needs and did his best to accomplish our requirements with regard to changing the initial program.

Overall, the trip exceeded all our expectations and we will certainly return back to this wonderful country.