In our Trekking Trails of India series, we at Bout India have suggested many beautiful trekking trails across India. In our last blog - Mind Blowing Trekking Trails Across India - Part-2, we suggest you Hampta Pass Trek, Chandtatal Lake Trek, Stok Kangri, and many more. Here we are going to continue this series and suggesting you a few more beautiful trekking trials in India to explore while your India visit.
Let's Start!
1. Yuksom Dzongri Trek, West Sikkim Himalaya
Altitude: 4000Mts
Duration: 05 – 08 Days
Season: March – April; September – Mid-October
Grade: Difficult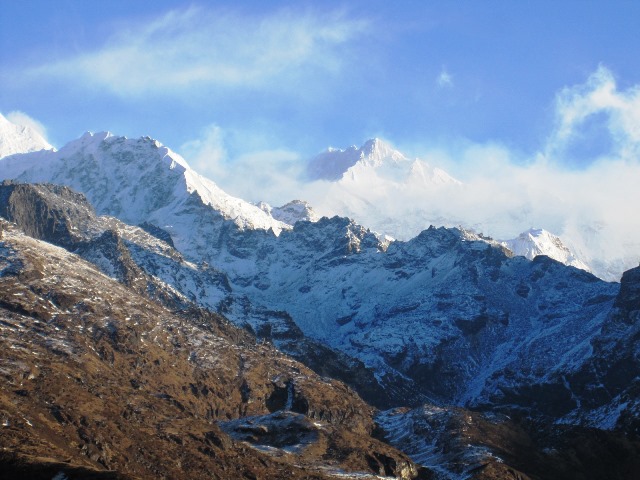 Dzongri trek is also known as the shorter version of the Geocha la trek. The trek starts and ends at Yuksom in west Sikkim. During this trek, one passes through magnificent rhododendron forests and can have magnificent views of snow-clad peaks.
Dzongri trek will grant you some spectacular views of Mount Kanchenjunga (the third highest peak in the world), along with Mt. Pandim 6691m, Mt. Kabur north 7338m, Mt. Kabur south 7317m, Mt. Kumbhakarna (Janoo) 7710m, Mt. Simvo 6811m, Mt. Kabru Forked 6108m, Mt, Frey Peak 5830m, Mt. Rathong 6679m, Mt. Kokthang 6147m and Mt. Goecha Peak 5127m.
2. Green Lake Trek, Sikkim Himalaya
Altitude: 5050Mts
Duration: 14 Days
Season: March-May; October – November
Grade: Difficult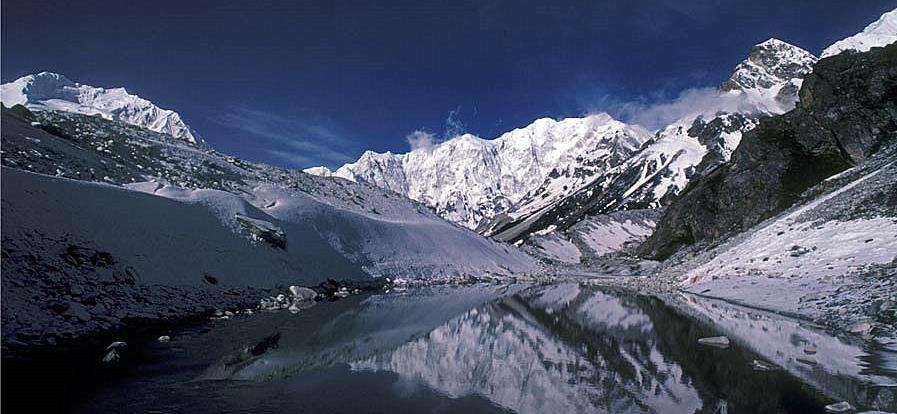 The Green lake trek is one of the most beautiful and enchanting treks in Sikkim. It is also known as the base camp of mount Kanchenjunga on the Zemu glacier in north Sikkim.
The trek starts from Zema along the Zemu River towards the west. The trekkers go through a thick forest, with several varieties of rhododendrons, other colorful flowers, and birds and cross many waterfalls. Trekkers can spend their day lazing in the sun, watching the panoramic view of the great mountains of Sikkim. But one has to travel with proper equipment, food, and a good guide because there are no huts or rest houses along the path; proper acclimatization is also essential to avoid altitude sickness.
The best part about Green Lake Trek is that it takes you to such a high point where you can have a grand view of Mt Kangchenjunga and the distant Mt. Chomolhari in Bhutan.
3. Pin Parvati Valley Trek, Himachal Pradesh Himalaya
Altitude: 5300Mts
Duration: 11 Days
Season: June to mid-October
Grade: Difficult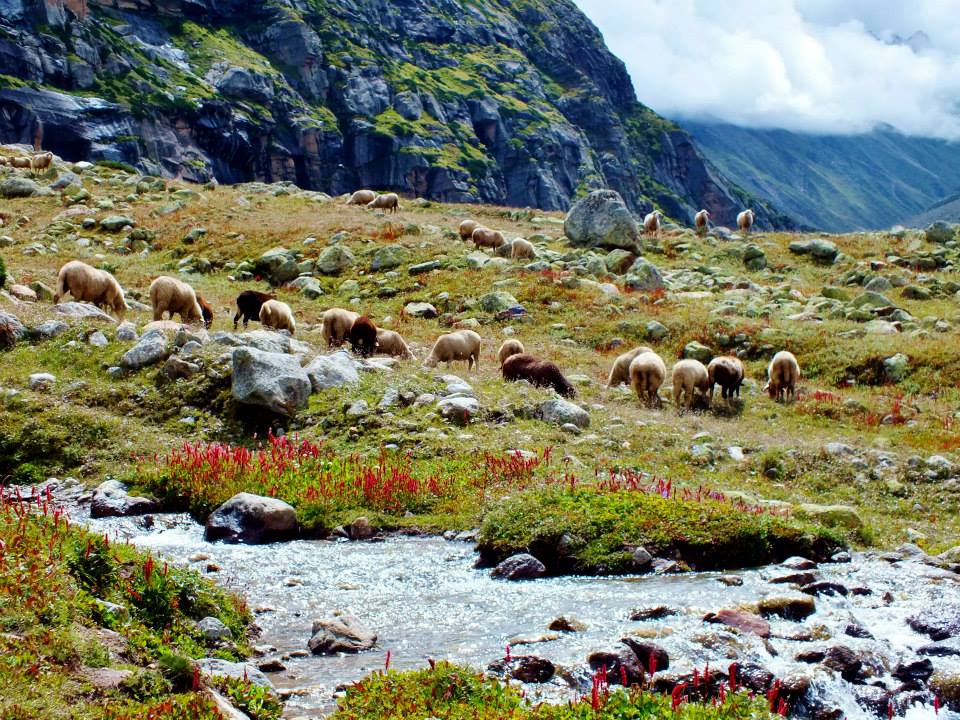 The Pin Parvati Pass is a mountain pass in Himachal Pradesh, India. It was first crossed in August 1884 by Sir Louis Dane in search of an alternate route to the Spiti valley. This pass connects the fertile and lush Parvati valley in Kullu with the Pin valley in the Spiti.
The exciting part of this trek is the high-altitude Maltalai lake and the Pin Parvati Pass, the abundant beauty of nature with attractive landscape, lush greenery, intense alpine forest, and wild colorful flowers. Trekkers can also explore the ancient Buddhist monasteries in the region.
It is often referred to as the most challenging trek in the Indian Himalayas and requires both physical as well as mental strength.
4. Rupin Pass Trek, Himachal Pradesh Himalaya
Altitude: 4648.2Mts
Duration: 06 Days
Season: Late May to June; mid-September to mid-October
Grade: Moderate—difficult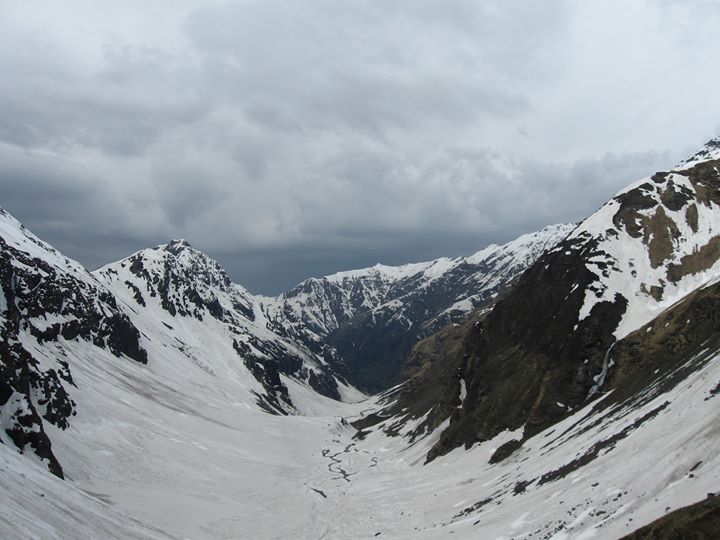 Rupin Pass is a high-altitude pass across the Himalayan mountain range in the state of Himachal Pradesh, India. It lies on a traditional shepherd and hiking route which starts from Dhaula in Uttarakhand and ends in Sangla in Himachal Pradesh.
Rupin Pass trek consists of trails dug out of rock faces and wooden bridges, cut through deep dark folds in the mountain, forests, waterfalls, glaciers, and icy slopes, and over snow fields. Along the way, there are white Rhododendrons and an expanse of green meadows. One can constantly enjoy the blue water Rupin river flowing by the side.
5. Valley of Flowers and Hemkund Trek, Uttarakhand Himalaya
Altitude: 3660Mts
Duration: 05 Days
Season: mid-July to mid-August; September – mid-October
Grade: Moderate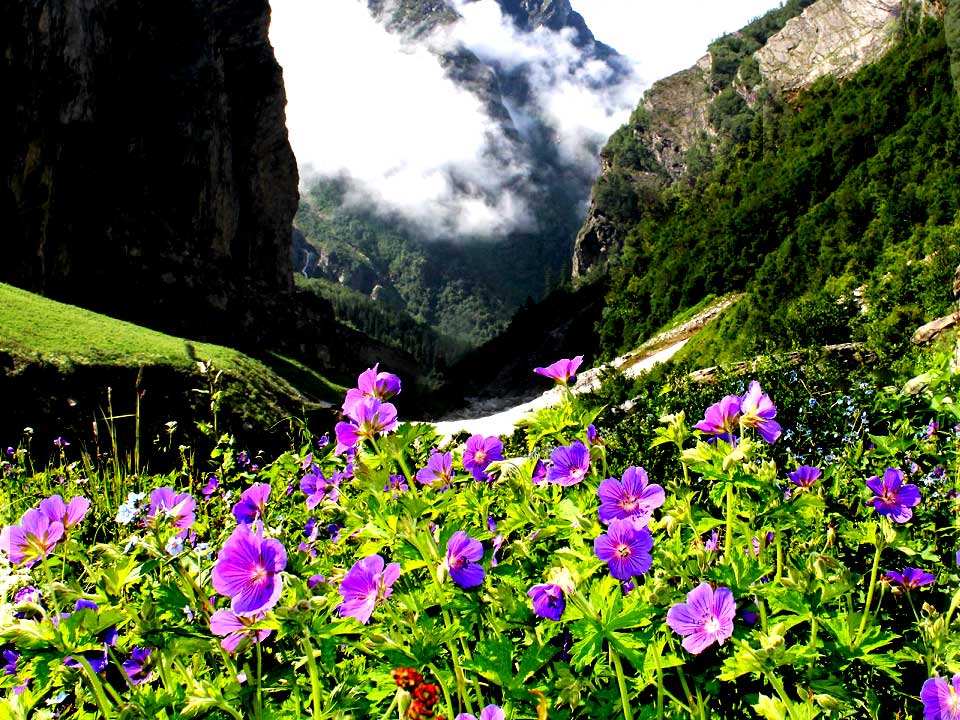 Valley of flowers is a UNESCO World Heritage site and is renowned for its meadows of alpine flowers and majestic natural beauty. The Valley of flowers lies at an altitude of 3660 Mt and is situated on the upper side of Bhyundar Ganga in the Garhwal Himalayas. This valley is 5 km long and 2 km wide. The region remains completely covered with thick blankets of snow during winters and blooming time is from June to October. The Valley of Flowers is the home of over 500 species of wildflowers of unique designs and colors. It also hosts several species of butterflies and endangered animals such as the mountain leopard and blue sheep.
Hemkund also known as Gurudwara Sri Hemkund Sahib Ji, is situated at an altitude of 4329Mts, and is a Sikh place of worship and pilgrimage site in Chamoli district, Uttarakhand, India. The Gurudwara Sri Hemkund Sahib is made of white marble; its design is like a lotus flower upside down. The roof of the structure is made so as to withstand the weight of heavy winter snowfall, and there are five doors to welcome visitors from every direction and of every faith.
Let's keep reading and ask Bout India's destination experts to help you if you are planning to visit any of the travel destinations in India. You can also check out our top adventure tour packages in India that will surely give you a thrilling experience.