In our first blog - trekking trails in India Part-1, we have suggested many beautiful trekking trails across India. Here we are going to continue this series and suggesting you a few more trials in India to explore while your India visit.
Let's go...
1. Stok Kangri Summit, Ladakh, Jammu & Kashmir Himalaya –
Altitude: 6153 mts
Duration: 5—9 Days (depending on the route taken)
Season: July—August
Grade: Difficult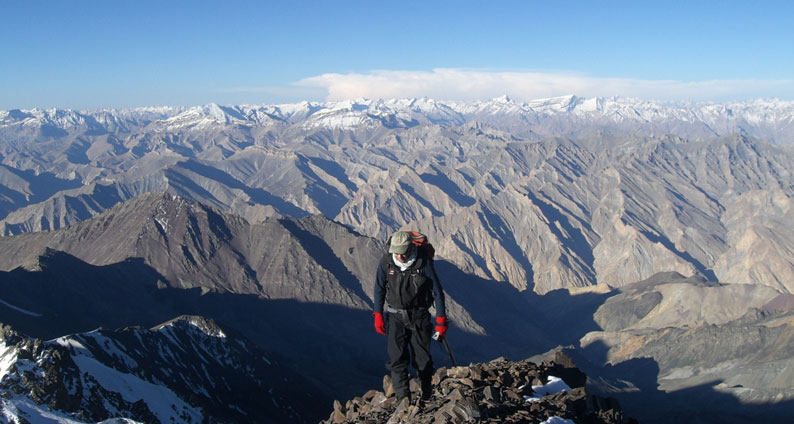 Stok Kangri is the highest mountain in the Stok Range of the Himalayas in the Ladakh region of northwest India. The peak is located in Hemis National Park, 12 km southwest of the trailhead at 3,610 m in the village of Stok and around 15 km southwest of the Ladakhi capital of Leh.
Despite its altitude, Stok Kangri is a popular peak and is often climbed as an initial non-technical foray into high-altitude mountaineering.
2. Geocha la Trek, West Sikkim Himalaya –
Altitude: 4940 mts
Duration: 12 Days
Season: Mid-March to June and September to Mid-November
Grade: Moderate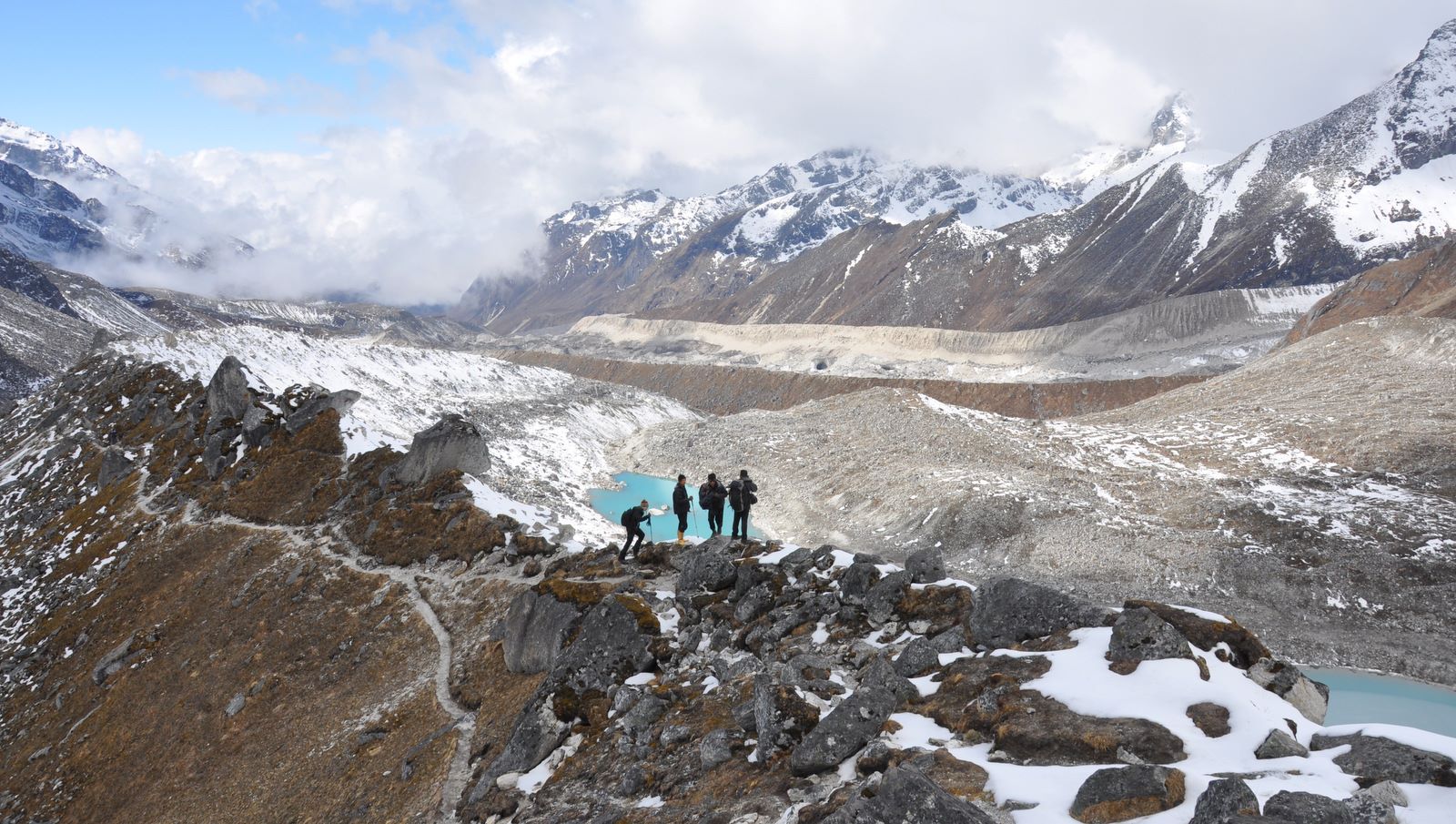 Goecha La Trek (4940 mts or 16,207 ft) is a high mountain pass in Sikkim, India in the Himalayan range. The trek starts from the erstwhile capital of Sikkim – Yuksom. The trail passes through lush green forests, meadows full of Juniper and Rhodendron to rocky terrain with breathtaking views of the mighty Kanchenjunga.
On this trek you'll be within touching distance of Kanchanjunga; no trail in India takes you so close to big mountains. The trail also takes you through several of the 164 monasteries of Sikkim that so diligently preserve the religious culture of the province amidst an ever-changing world.
The route also offers a fascinating glimpse into some of the 45 varieties of rhododendrons, over 400 varieties of orchids, and thousands of different plantations that Sikkim boasts of; and watching the sun rise from Dzongri Top should not be missed.
3. Roopkund Trek, Uttarakhand Himalaya –
Altitude: 4800 mts
Duration: 6 Days
Season: Late May to June and mid-September to mid-October
Grade: Moderate—Difficult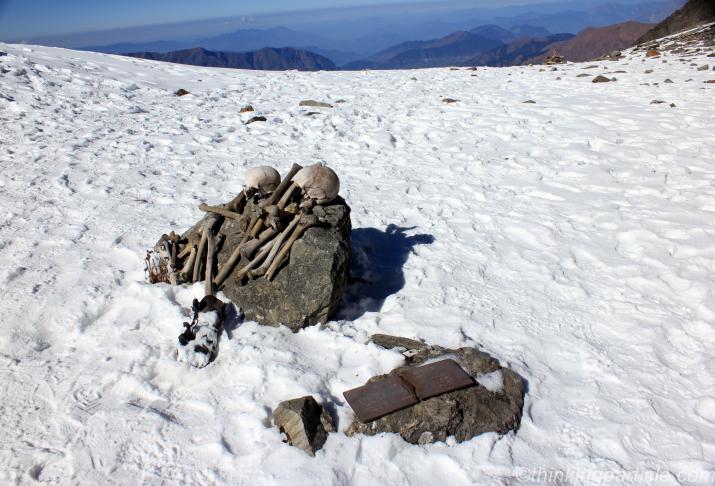 Roopkund also known as Skeleton Lake is located in Garwhal Himalaya, Uttrakhand, India. Roopkund Lake is a glacial lake at an altitude of 4800 meters and it is hard to match the scenery it offers to the trekkers.
The place is a combination of pristine high-altitude lakes, meadows (bugyals), spectacular mountain views, alpine camps, secluded villages, and pristine oak and rhododendron forests.
4. Chandertal Lake Trek, Himachal Pradesh Himalaya –
Altitude: 4297 mts
Duration: 2 – 5 Days (depending upon the route)
Season: Mid-June to Mid-October
Grade: Normal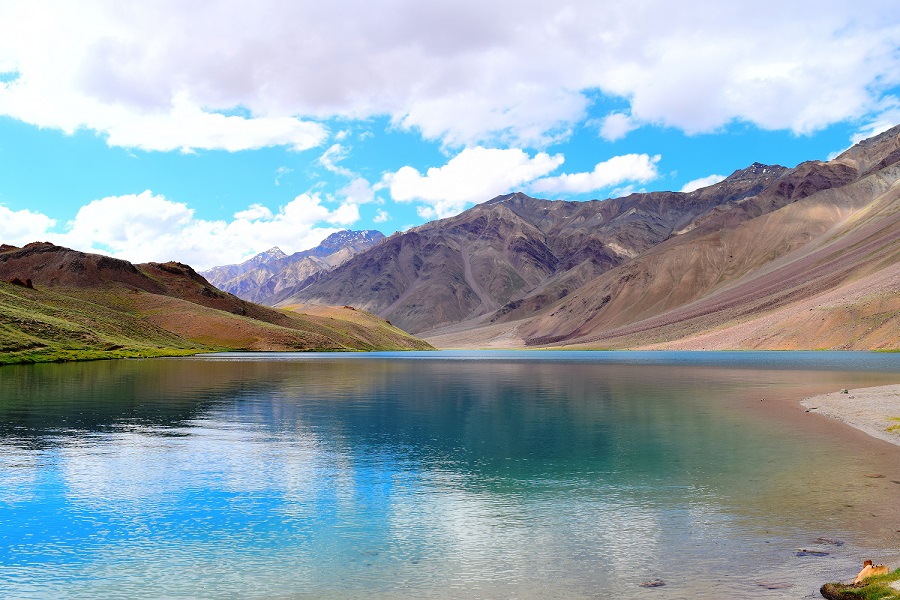 Chandratal or The Moon Lake is located at a height of 14100 feet in the Spiti and Lahaul district of Himachal Pradesh in northern India. The lake got its name because of its crescent shape. It is one of the most enchanting lakes in the Himalayas. It is said that Chandrataal was discovered by traders from Tibet or Ladakh.
Chandratal Lake Trek is a small trek, but the destination is worth much more. It's an adventure trip with lots of elements of thrill & fun. The real experience is the gasps of astonishment on your faces as soon as you reach Chandratal Lake.
5. Hampta Pass Trek, Himachal Pradesh Himalaya –
Altitude: 4300 mts
Duration: 6 Days
Season: Mid-June to October
Grade: Moderate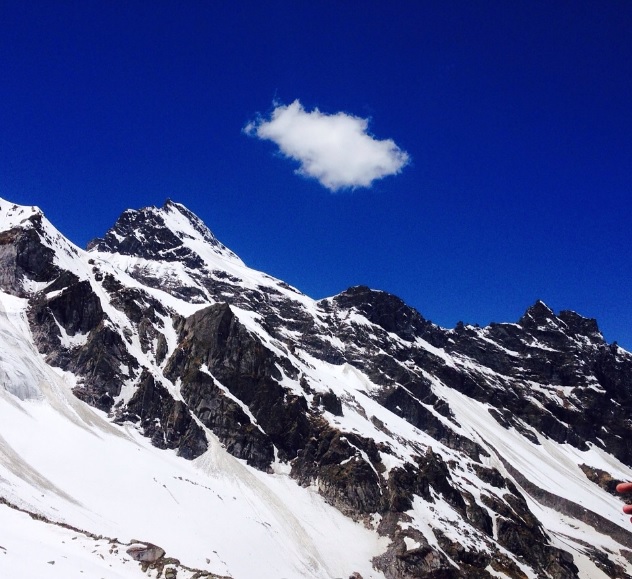 Hampta Pass located at an altitude of 14,100 ft (4,300 mt) above sea level, connects the Kullu Valley to Lahaul Spiti Valley in Himachal Pradesh. Local shepherds use this high altitude pass to take their cattle herds for grazing in Lahaul Spiti where special grass is known as "Neeru" grows, considered a very good source of nutrients for sheep and goats.
Hampta Pass got its name from the village Hampta (Hamta), which lies in Kullu Valley. Hampta Pass is a unique experience – one day you trek through thick forest, another day cross rivers, and the next day you make your way through the barren landscapes of Lahaul Spiti.
Hampta Pass trek is one of the rarest treks in the Himalayas with such a variety of landscapes & experiences. The trek will keep bringing your adrenaline up and down.
Hope you enjoy reading!